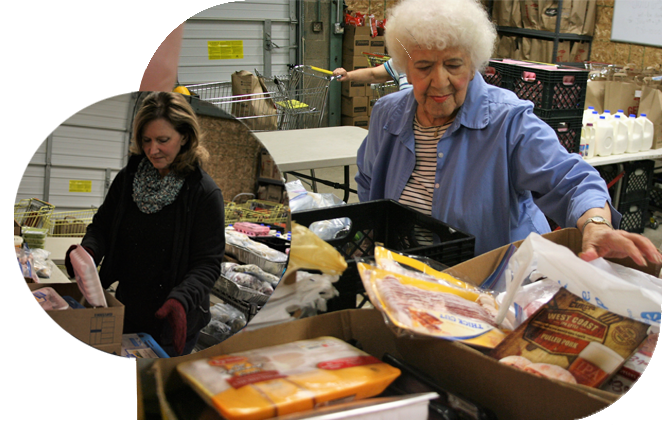 COMMUNITY ANNOUNCEMENT
Summer Greetings to our Friends of the Hobart Food Pantry!!
We are now halfway through 2022 and here at the Hobart Food Pantry we continue to serve our families in need because of the generous donations we receive from our community and businesses! Without your continued support we would not be able to serve our families! Although grocery prices have spiked tremendously, we are still able to provide families with non-perishable items such as soup, pasta, tuna, canned vegetables and fruit, cereal, peanut butter, etc., as well as milk, eggs, meats, bread, and fresh produce, on a weekly basis. We are confident that we are making a difference in the lives of those families who are in need.
In early May, the nationwide Postal Food Drive helped us to replenish our shelves with much needed non-perishable items. We thank our Postal Carriers for their assistance in picking up bags throughout Hobart and to our dedicated volunteers for their hard work in sorting and boxing the donations we received from our community.
The annual Kiwanis Food Drive to benefit the Hobart Food pantry will be held October 1, 2022 and we look forward to our community, once again, coming through with generous donations and volunteers to help make this food drive another successful event! Please watch our website for more details as we get closer to this event.
Thank you again for your generous support!
Cathy Jackson, Executive Director
Cathy Jackson, Executive Director