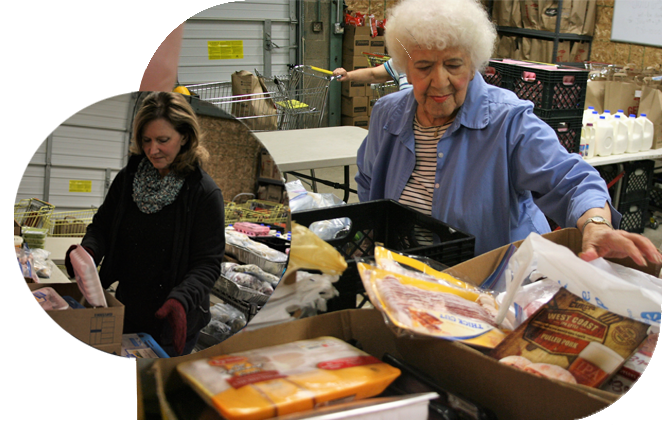 COMMUNITY ANNOUNCEMENT
July 2023
Dear Friends of the Hobart Food Pantry,
Once again, our volunteers would like to thank all our community for your generous support of the Hobart Food Pantry. Without your support and donations, we would not be able to continue serving our families in need. If you are not aware, we are a 501 (c)(3) and a 100% volunteer organization serving our community!
The recent US Postal Service food drive held on May 13 provided many generous donations for our shelves! We also want to say THANK YOU to the many volunteers who helped to sort and stock our shelves which have helped us to assist families with many needed items this Summer!
The next event to assist the Hobart Food Pantry is the up-coming annual Hobart Kiwanis Food Drive, which will be held this Fall, Saturday, September 16. This is our largest food drive of the year and helps to replenish our shelves with many needed items. Volunteers for the day of the event are needed to help pick up bags and sort and stock shelves. More details will be posted on our website soon!!
We are now serving approximately 180 families on a weekly basis. We distribute to our families in need every week of the year, solely with volunteer labor. During the holidays, we serve upwards of 250 families. Besides the non-perishable donations of food, it takes over $12,000 a month to keep the Pantry running smoothly. With the increase in food prices, our operating costs have increased dramatically over the past couple of years. With monetary donations we purchase the milk, eggs and meat, plus personal care items needed for our families. These are items not typically donated to us. With your kindness and donation, we will be able to continue to serve those that need assistance.
As the Summer months begin to shorten, we'd also like to invite the gardeners in our community to consider donating their surplus "garden goodies" to the food pantry. Our families always appreciate it when we can provide fresh produce in their food packages each week. Any donations will be much appreciated!!
We would like to thank you for your continued support. If you are not a donor, we are asking you to get involved by donating to the Hobart Food Pantry through our website (www.hobartfoodpantry.org) or by mailing your check to the Hobart Food Pantry, P.O. Box 394, Hobart, IN 46342. Any amount is appreciated!
Sincerely,
Cathy Jackson, Executive Director