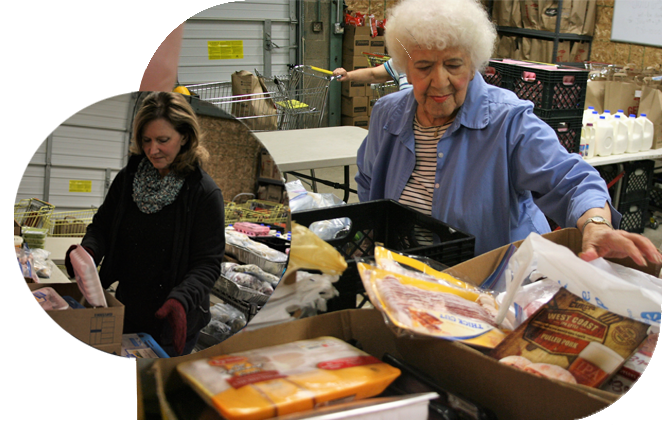 COMMUNITY ANNOUNCEMENT
November 2022
Dear Friends of the Hobart Pantry,
On behalf of the volunteers at the Hobart Food Pantry, we would like to extend our sincerest wishes for the upcoming holidays and for 2023!
We are grateful for your generous support of our community. This year we were able to hold both the US Postal Food Drive in May and the Kiwanis Food Drive in October. Both food drives were very successful. Some of our local churches and other organizations held food drives for us, as well as the School City of Hobart schools. However, we are always in need of extra assistance, especially during the holidays.
We are now serving approximately 180 families on a weekly basis. We distribute to our families in need every week of the year, solely with volunteer labor. During the holidays, we serve upwards of 250 families. Besides the non-perishable donations of food, it takes over $12,000 a month to keep the Pantry running smoothly. As everyone knows, grocery prices are through the roof, so our costs to operate the pantry have increased dramatically. With monetary donations we purchase the milk, eggs and meat, plus personal care items needed for our families. These are items not typically donated to us. With your kindness and donation, we will be able to continue to serve those that need assistance beyond this season and into 2023! Every donation counts and we hope you'll be able to assist your local food pantry again this year!
We would like to thank you for your continued support. If you are not a donor, we are asking you to get involved by donating to the Hobart Food Pantry through your annual gift-giving. You can make a positive and lasting difference in our community.
Please visit us at www.hobartfoodpantry.org to make your donation or mail your donation to the Hobart Food Pantry, P.O. Box 394, Hobart, IN 46342.
Sincerely,
Cathy Jackson, Executive Director